Kakadu Plum & Hyaluronic Acid Day & Night Moisturiser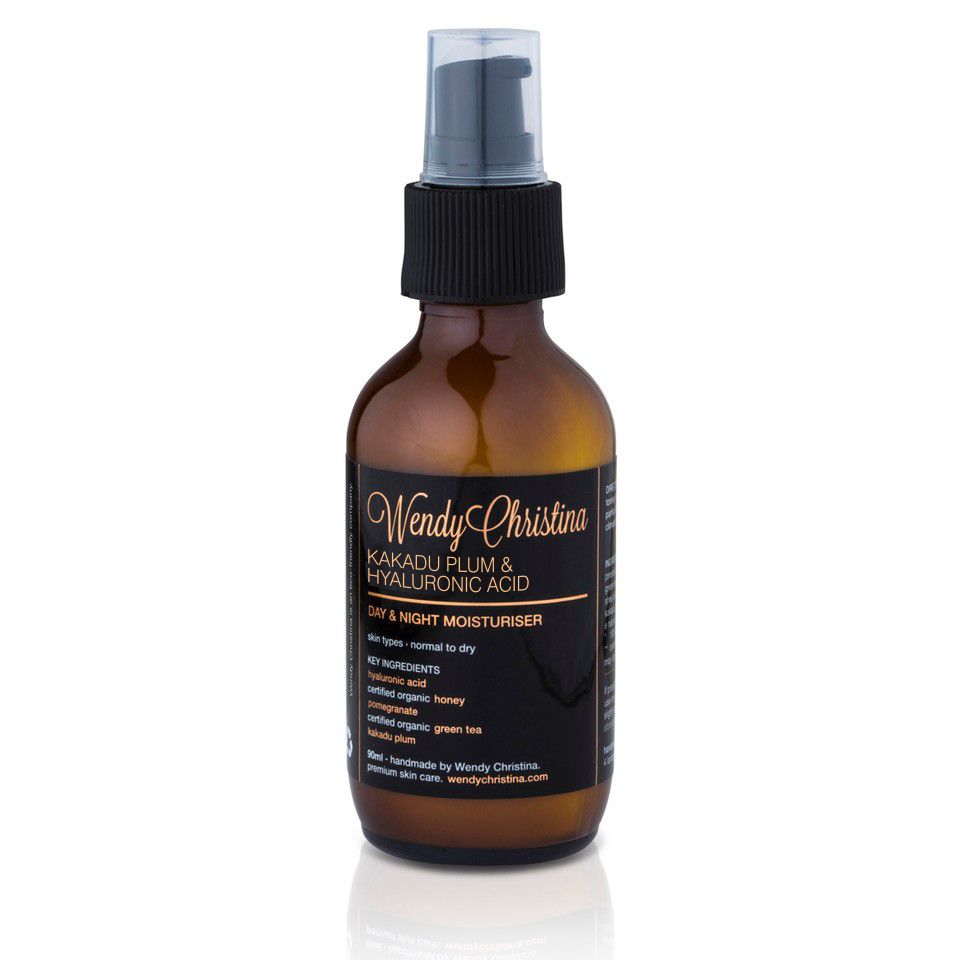 Kakadu Plum & Hyaluronic Acid Day & Night Moisturiser
Regular price
$4900
$49.00
In stock, ready to ship

Inventory on the way
An excellent day and night moisturiser for humid climates and summer temperatures due to its light texture and quick absorption. This is our key bio-active moisturiser that is formulated with active botanical extracts (super anti-oxidants) which can help to heal cellular damage that we are particularly prone to in Australia from extreme UVA & UVB exposure.
This anti-ageing day and night moisturiser is formulated to be light on the skin, absorb quickly and is safe to use during the day (no photosensitive ingredients).
It is a power house of 'super antioxidants', boasting high levels of vitamincs B,C & E, flavanols and phenolics (key anti-ageing antioxidants). It is highly concentrated in naturally active and stable vitamin C. It aids to soften and hydrate, gloss and plump the epidermis via the actions of hyaluronic acid and aloe vera. High in protein & nutrient rich oils and butters to help fortify and strengthen the skin.
Our key extract is Kakadu Plum which is delivered in a concentrated form and true to nature.  Superior extraction methods ensure stable and natural extraction of vitamin C and other key anti-oxidants, which can assist to heal and unwind the effects of environmental ageing.
Certified organic rosehip, green tea and camellia tea oils can help to deeply nourish and rejuvenate the surface layer of our skin, maintain conditioning and replenish moisture.
Suitable for skin types normal - dry
Liquid error (snippets/image-element line 107): invalid url input