Digest Teabag Box 20tb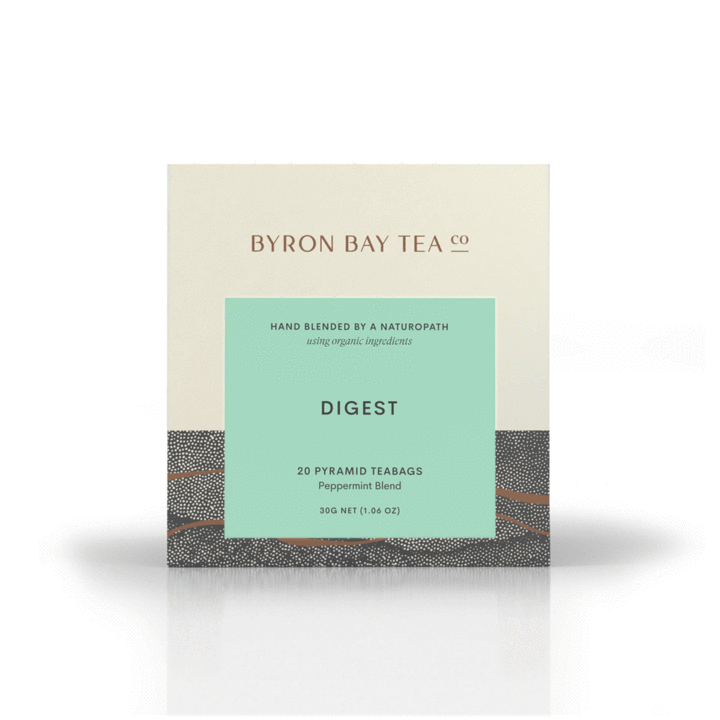 Digest Teabag Box 20tb
Regular price
$1995
$19.95
Low stock - 2 items left

Inventory on the way
A light, refreshing infusion featuring Peppermint, Lemon Balm and Fennel which has been specially blended for enjoyment before, during, or after any meal. Understated, minty and gentle on the stomach. Bon Appetit!
Digest has been specifically designed to assist with bloating and flatulence, nausea, morning sickness, pain, cramping, indigestion and inefficient bowel elimination.
Peppermint (Mentha peperita) - has been traditionally used to relieve the symptoms of intestinal gas associated with the consumptions of certain foods. It is commonly used today to treat digestive pain and cramping, bloating, flatulence and nausea.
Lemon Balm (Melissa officinalis) - helps to calm and soother the stomach and to ease the pain associated with bloating and flatulence.
Chamomile (Matricaria recutita) - has both relaxing and bitter properties making it a suitable herb in the treatment of indigestion and to ease the pain associated with gastritis, flatulence and bloating.
Fennel (Foeniculum vulgare) - an excellent stomach and intestinal remedy that relieves flatulence and colic while stimulating digestion and appetite.
This gorgeous, recyclable cardboard box is made from responsible forestry sources with a re-sealable bag inside making it an easy way to store and access your biodegradable pyramid Digest teabags.
Contents- 20 Pyramid Teabags
Peppermint*, Fennel*, Lemonbalm*, Chamomile* (*Certified Organic)
Liquid error (snippets/image-element line 107): invalid url input