Detox Teabag Box 20tb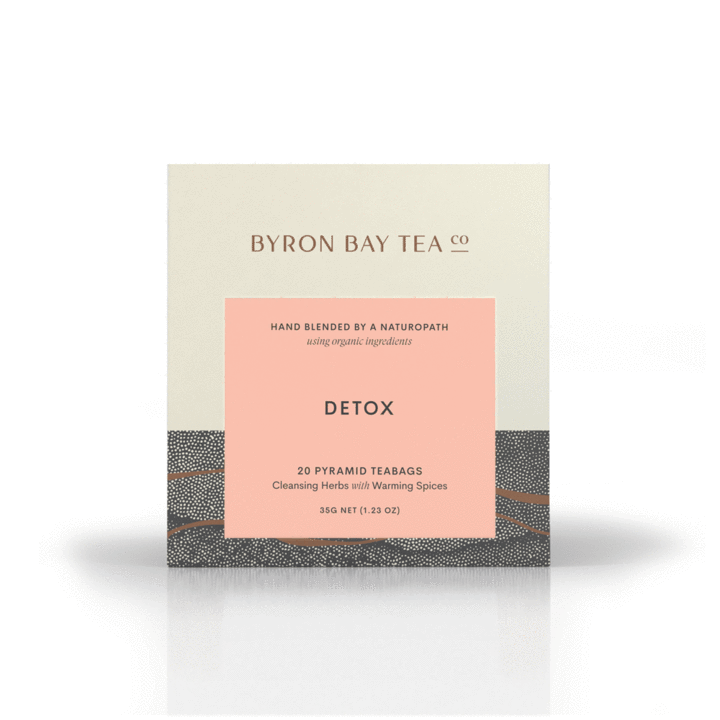 Detox Teabag Box 20tb
Regular price
$1995
$19.95
Low stock - 2 items left

Inventory on the way
Cleanse, revitalise and feel great with this zesty blend of bitter and sweet herbs, and warming spices. A delicious infusion that can be enjoyed any time of the day, or whenever you feel your body might benefit from a light cleanse. The perfect way to reward yourself for all that fun you've been having!
Detox has been specifically designed to assist with supporting liver detox, cleaning the blood and lymphatic system, fluid retention, inefficient bowel elimination (mild laxative), improving digestion and inflammation.
Dandelion Root (Taraxacum officinalis) - a slightly bitter herb that can assist kidney and liver function. It may help to reduce fluid retention and uric acid levels, has a mild laxative effect and may help with the digestion and breakdown of fats.
Chicory (Cichorum officinalis) - a bitter herb that is used to stimulate the bowel and protect and tonify the liver.
Calendula (Calendula officinalis) - assists in the treatment of digestive inflammation or ulcers and is also a gentle lymphatic cleanser that will help to remove toxins from the blood.
Nettle (Urtica dioica) - used extensively for strengthening and supporting the whole body as it is high in vitamin C, chlorophyll, iron, silica and other minerals, that have an alkalising effect on the blood and a mildly diuretic action.
Fennel (Foeniculum vulgare) - stimulates the gut and acts as a mild digestive aid. Licorice (Glycyrrhiza glabra)- can be used to help reduce inflammation in the gut such as gastritis and ulcers.
Ginger (Zingiber officinalis) - used in this blend for its stimulating , warming and energising properties and to balance the cooling effects of the bitter herbs. Ginger helps to promote gastric secretions and relieve any stomach upsets or nausea while cleansing.
Cinnamon (Cinnamomum verum) - useful in the treatment of stomach ailments. It also helps to purify the blood and aid digestion.
This gorgeous, recyclable cardboard box is made from responsible forestry sources with a re-sealable bag inside making it an easy way to store and access your biodegradable pyramid Detox teabags.
Contents- 20 Pyramid Teabags
Fennel*, Nettle*, Calendula*, Chicory root*, Dandelion root*, Licorice*, Ginger*, Cinnamon* (*Certified Organic)
Liquid error (snippets/image-element line 107): invalid url input